PARTICIPATING RESEARCH ORGANIZATIONS

Alcohol Research Group (ARG), a program of the Public Health Institute, is a multidisciplinary research center whose focus is to conduct research on alcohol use patterns and associated problems and disseminate research findings. The research team is comprised of epidemiologists, psychologists, economists and researchers in other disciplines. ARG's mission is to improve public health through deepening our understanding of alcohol and other drug use and investigating innovative approaches to reduce its consequences on individuals, families, and communities.
---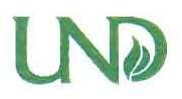 Department of Psychiatry & Behavioral Science, University of North Dakota School of Medicine and Health Sciences is a multidisciplinary department with core missions of excellence in education, clinical care, research, and community engagement.  The faculty, staff, residents, and students are committed partners in advancing the state's goal of improving the behavioral health of all North Dakotans, reducing behavioral health disparities, and advancing the discovery of new knowledge in the psychiatric, social, and behavioral sciences.
---

Aarhus University, Centre for Alcohol and Drug Research primarily carries out research of a social scientific and humanistic nature. The staff is inter-disciplinary and includes researchers from anthropology, ethnography, media and communication, law, psychology, public health and sociology. The primary tasks of the Centre are to conduct research projects on consumption, treatment, policy and prevention with regard to alcohol and drugs, to communicate and transfer knowledge to the public and policy makers, and to cooperate internationally with research institutions in the area of alcohol and drug research.
---

Addiction Switzerland Research Institute is an independent, non-profit foundation with the mission to prevent or reduce problems caused by drug abuse or other addictive behaviors. As a result, addiction Switzerland plays an important role in the promotion of health, in particular of vulnerable populations. As a national center of excellence, Addiction Switzerland is active in prevention, knowledge transfer and research and supports affected persons and family members with a counseling service and direct assistance.
---

Centre for Addiction and Mental Health (CAMH) is Canada's largest mental health and addiction teaching hospital, as well as one of the world's leading research centres in the area of addiction and mental health. CAMH combines clinical care, research, education, policy development and health promotion to help transform the lives of people affected by mental health and addiction issues.
---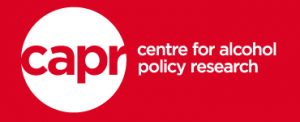 The Centre for Alcohol Policy Research (CAPR) at La Trobe University is an innovative, world-class research facility at the forefront of informed alcohol policy development. The Centre, which receives funding from the Foundation for Alcohol Research and Education (FARE) and La Trobe University, examines alcohol-related harms and the effectiveness of alcohol-related policies. CAPR is unlike any other research facility in Australia, as its sole focus is on building the evidence-base on alcohol issues. This places CAPR at the forefront of informed alcohol policy development in Australia. Together with FARE, CAPR's research discoveries can be promoted to inform the best, most effective alcohol-policy in Australia.

La Trobe University's purpose is to serve the community of Victoria, Australia for the purposes of higher education, for the education, economic, social and cultural benefit of Victorians and for wider Australian and international communities, providing access to quality higher education to those from disadvantaged communities.